Weight Loss Calculator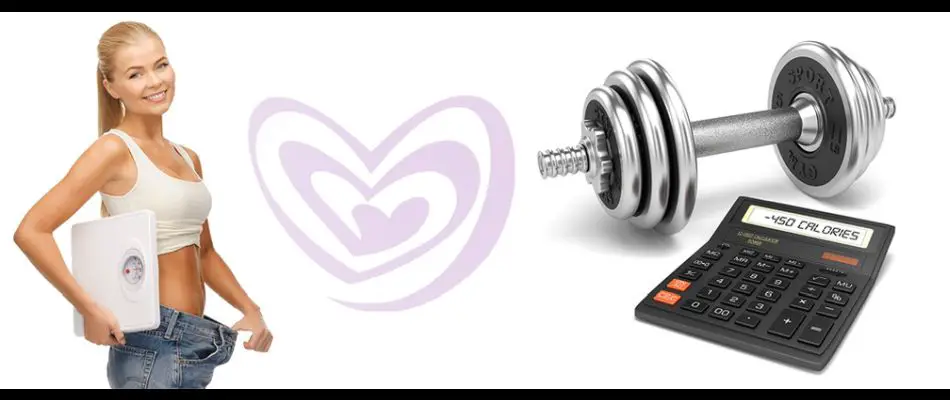 This easy weight loss calculator tells you how many calories you need to reduce to acheive your target weight.
You have to enter your age, height, current weight, gender, target weight loss and number of days in which you wish to acheive this weight loss.
The calculator will tell you your ideal calorie intake and how many calories you need to reduce in your diet to acheive your weight loss target.
Weight Loss Calculator
---
Note: Once you click 'Calculate', the page will reload and results will appear in the same table.
---
Also Check: BMI Chart | Ideal Body Weight Calculator | Homeopathic Medicine for Weight Loss | Recommended Calorie Intake Calculator | Calculate Body Fat Percentage | Calories Burned Calculator | Calories Intake Calculator | Weight Loss Calculator
---
Weight loss is a reduction of the total body mass, due to a mean loss of fluid, body fat or adipose tissue and/or lean mass, namely bone mineral deposits, muscle, tendon and other connective tissue. Weihgt loss can occur unintentionally due to an underlying disease or can arise from a conscious effort to improve an actual or perceived overweight or obese state.
Weight loss occurs when an individual is in a state of negative energy balance. When the body is consuming more energy (i.e. in work and metabolism) than it is gaining (i.e. from food or other nutritional supplements), it will use stored reserves from fat or muscle, gradually leading to weight loss.
How to Lose Weight?
Weight loss calculator can tell you how many calories you have to consume to atain your desired body weight but the question stll remains how to lose weight? There are many diet plans and recipes that can be helpful in losing weight. Whereas some of them are classified as unhealthy and potentially harmful to one's general health, others are recommended by specialists.
Diet plans are made up according to the recommended intake of calories and it is important to point out that a successful diet is one that promotes physical activity at the same time. There are many dietary programs that claim to be efficient in helping overweight individuals to lose weight with no effort. This type of programs are usually scams as the body can only lose weight due to a combination of more intense physical activity and healthy dietary choices.
Intentional weight loss is in most cases achieved with the help of diets. Dietary restriction is whatsoever easier than changing one's lifestyle or beginning to practice a sport. Therefore, all sort of diets have been invented. Most of the diets that are meant to assist overweight individuals to lose weight are based on the necessary amount of calories one has to consume every day.
The calories intake that is necessary for a well functioning of the body is different for men when compared to women because of the different metabolism. Thus, nutritionists agree that 1,200 calories must be consumed every day by women in order to provide the body with the minimum nutrients that are necessary to avoid damaging one's health. Men, on the other hand, may consume up to 1,500 calories on a daily basis and still lose weight.
This is basically the recommended intake for individuals who need to lose weight for a better body tonus. However, individuals who are obese may have to restrict their daily calories intake to 800 or even 500. According to the FDA, healthy individuals who are not willing to lose weight should consume 2,000 calories per day.
Use the weight loss calculator above to find out how much weight you need to lose to get in shape!